Alessia's profile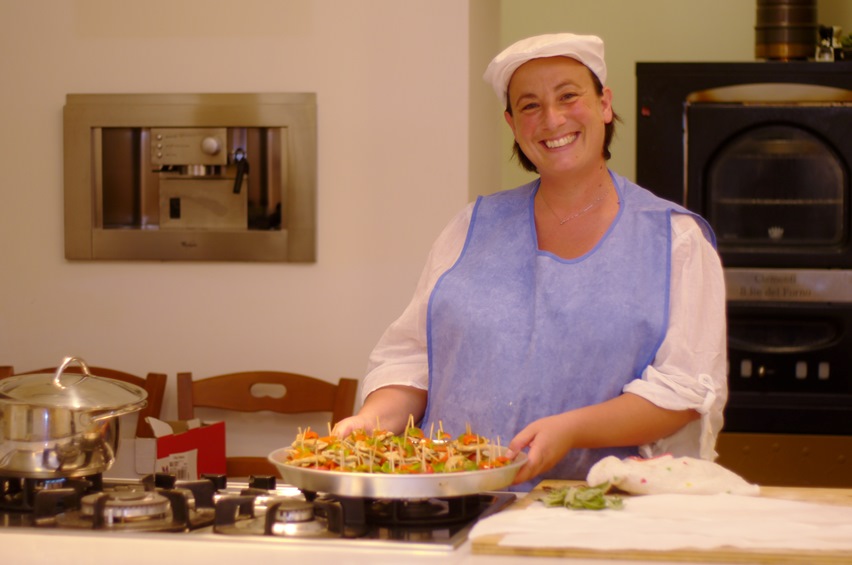 Maria Alessia Liistro is a young chef from Sicily who has spent most of her time as a teenager in her grandmother's kitchen. Her grandmother had lived in Tripoli many years before going back to Sicily and she cooked Arab Mediterranean food for her big family. After working in the first take-away specialising in fish at Ortigia's historic centre, Alessia "Smileandfood" (as she is known in the social media and by food-loving globetrotters around the world) decided to take up a new adventure: transfer her knowledge to travellers willing to discover Sicilian traditions.
She is 38 years old, she is married, with two sons to look after. She is a very enthusiastic person, with a big passion for Mediterranean food. Maria Alessia calls herself a "smile food coach", for passion and for business.
"If you are spending your holidays in Sicily, I know the best way to get you to discover this unique island and its people – she says confident and smiling – through my eyes and through the fragrance and taste of my cooking ".
Alessia Smileandfood's philosophy is simple: to fully understand Sicilians and to feel Sicilian at least for a day, there is no better way than cooking some typical dishes of the largest Mediterranean Island.
"Not as you would do by following a recipe book or blog – says Alessia – but cooking together with a true Sicilian like me. Each dish is based on our recipes, which may come from grandma Maria or aunt Concettina, from our family".